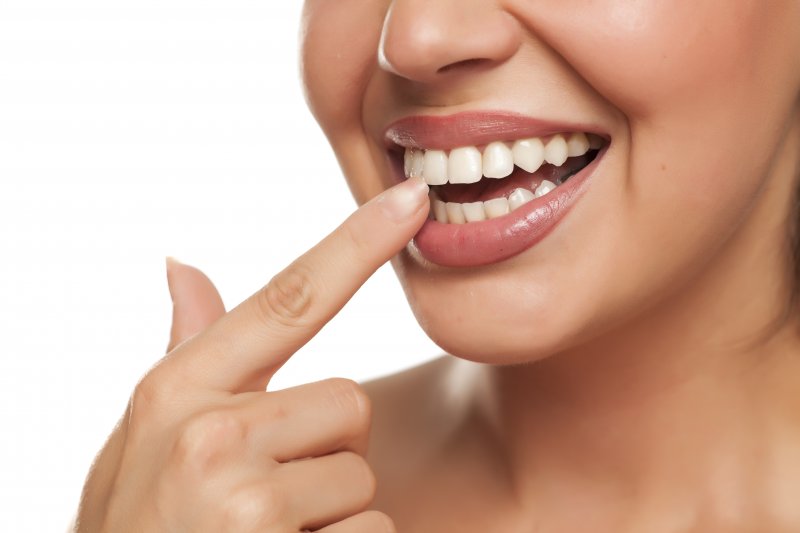 You and a friend are visiting the Powell Farmer's Market enjoying the sights and sounds, not to mention the smell of freshly picked fruits and vegetables. You spot the beautifully red strawberries and are provided a sample of this delicious treat. Taking a bite, you are so wrapped up in the sweet taste that you forget about what a colorful fruit like this could do to your new smile. In fact, that is one of the reasons you sought treatment with porcelain veneers is because of the stains on your natural teeth. Will eating a strawberry put your new smile at risk? Find out if discoloration is likely with this type of cosmetic treatment, as well as tips on how you can extend the life of your veneers.
Do Porcelain Veneers Stain?
While it would be great to say that there is no chance of your veneers staining, that's simply not true. However, it is true that porcelain veneers are less porous than regular tooth enamel, making it much harder for teeth to become stained over time. When your veneers are placed, they are coated with a stain-resistant resin that will help in keeping your new smile looking brighter, longer.
Unfortunately, there are certain items that can lead to staining if you're not careful. Some of the items you should avoid include:
Smoking
Dark-colored beverages such as coffee, tea, soda, or red wine
Acidic or sugary foods
Hot sauce
Age is also a factor that can lead to stains, and that is one factor you can't control! As you grow older, the resin on your teeth will begin to thin, making your veneers much more vulnerable.
What Can I Do to Extend the Life of My Porcelain Veneers?
When having your porcelain veneers placed, your cosmetic dentist can offer a variety of tips as to how you can extend the life of your new teeth. Some suggested tips include:
Brushing your teeth twice a day for two minutes with a soft-bristled brush.
Avoiding whitening toothpaste, as it is extremely abrasive and can cause the resin on your teeth to wear much quicker.
Flossing at least once a day.
Sipping through a straw if you decide you simply must have that morning coffee. This will keep your teeth from being exposed too much to the staining effects caused by dark-colored beverages.
Avoiding hard, crunchy foods, as they can cause significant wear and tear.
Wearing a mouthguard if you play sports to protect your teeth from damage.
If you want to transform your smile and see dramatic results, talk to your dentist about porcelain veneers. If you follow the suggested tips for limiting your exposure to certain foods and beverages, as well as maintaining good oral hygiene, you can expect your veneers to last for many years.
About the Practice
Powell Dental Group is comprised of a team of expert dentists and staff who maintain a medically-minded approach when helping patients discover and avoid oral and overall health problems. Our commitment (and promise) is to not only provide healthier, more beautiful smiles but to also improve your overall well-being. If you're unhappy with your smile, we can transform it with dramatic results using various techniques and treatments, one of which includes porcelain veneers. To learn more about this popular cosmetic treatment, contact us at (614) 436-4433 or visit our website.