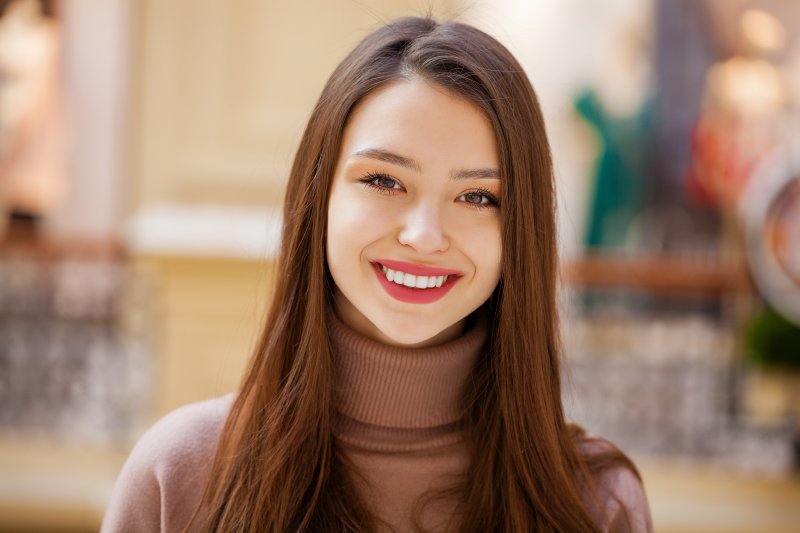 Porcelain veneers are one of the most popular cosmetic treatments available. As a "go-to" treatment for many individuals who have cosmetic imperfections they would rather hide, these ultra-thin shell coverings can transform any smile. But are they fully protected from decay and disease? Can a person end up with a porcelain veneer cavity? These questions can all be answered by a dental professional who is weighing in on the topic. Read on to learn more.
What are Porcelain Veneers?
Made of ultra-thin ceramic, porcelain veneers can hide everything from chips, cracks, stains, discoloration, gaps, minor misalignments, and even lengthen teeth. By "masking" your smile's imperfections, you can watch your smile transform before your eyes.
Your cosmetic dentist will place your veneers in two appointments. The first visit will include a thorough examination and time spent removing a small portion of the enamel from each tooth. This will ensure the veneer lays flat against your natural tooth and the bonding agent properly adheres the veneer to the tooth. Before you leave, impressions will be taken of your smile and a shade guide will be used to identify the color of your new veneers.
The second appointment will have you returning to your dentist office to have your permanent veneers put into place. Using a special bonding material, the dentist will carefully place each one using a low-UV light to harden the cement and secure it to your natural tooth. Once all your veneers are placed, you'll have a brand-new smile you can be proud to show off to your family and friends!
Can They Decay?
Although these unique cosmetic coverings can work magic with your smile's aesthetic, it should come as no surprise that your natural teeth can still be susceptible to common dental problems. Veneers cannot decay, but the teeth underneath them certainly can and for a variety of reasons, including:
Improper veneer placement – If the porcelain veneer does not fully cover the natural tooth, it can become more easily susceptible to decay and damage.
Poor oral hygiene – Although the veneer is meant to cover the entire tooth, it is still important to maintain good oral health. Brushing and flossing not only keep tooth decay away, but it prevents harmful bacteria from building around the gum line and causing periodontal disease (gum disease).
Medications – If you are taking medications that can cause dry mouth, this can cause a build-up of bacteria in your mouth. Or, prescription medicines that can weaken your immune system might make you more vulnerable to infection and make it harder to fight off.
Patients with veneers should take special care of their new smile to prevent problems from occurring. Not only are brushing, flossing, and rinsing important, but regular visits to the dentist office for checkups and cleanings are crucial. This not only allows the dentist a chance to check your restorations for any damage or problem areas, but it also enables you to receive a thorough cleaning that will remove harmful bacteria and keep your mouth feeling healthy and fresh.
Porcelain veneers are a worthwhile investment and one you want to make last. Just because you no longer see your natural teeth doesn't mean they are not there, so be sure to take proper care of your teeth no matter what kind of cosmetic treatment you have completed. It's important that you keep your natural teeth for as long as possible, so take care of them now and enjoy them in the long run.
About the Practice
If you need porcelain veneers, there's no better place to seek safe and effective treatment than Powell Dental Group. Comprised of a team of expert dentists and staff who can offer patients new and improved smiles, our commitment is to not only provide healthier, more beautiful smiles but to also improve your overall well-being. With porcelain veneers, individuals can say goodbye to the problem areas of their smile and instead, say hello to a fully transformed look that will be the envy of others. To learn more about this popular cosmetic treatment, contact us at (614) 436-4433 or visit our website.