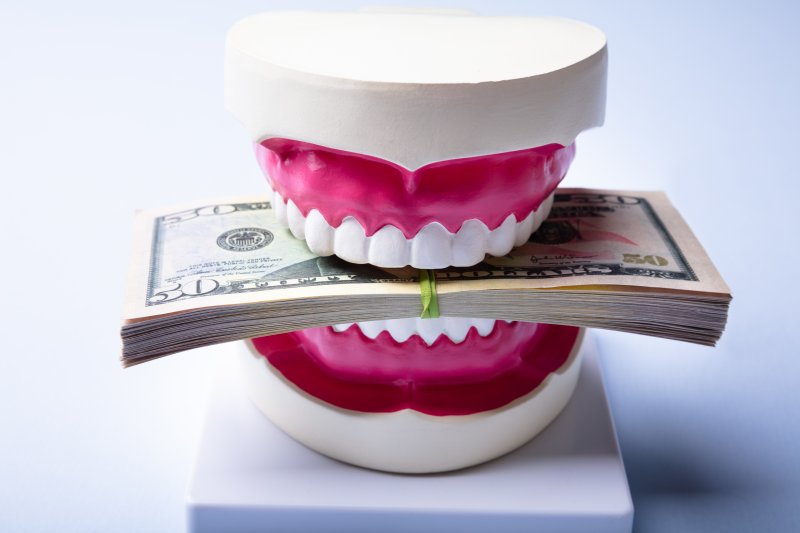 The holidays are quickly approaching, which means there is little time to do anything except get ready for family, food, and festivities. While all of this sounds exciting and fun, it's important that you not forget about your oral health. Even if it's not something you would think about this time of year, you'll certainly want to after learning that billions of dollars are lost each year due to unused benefits. Instead of adding to that total, find out how you can take advantage of your insurance before you start ringing in the new year.
An Unfortunate Reality: Benefits Don't Rollover
If you were previously unaware of the fact that your dental insurance benefits do not roll over into the new year, you now know that your current coverage is only available from January 1 until December 31. If you've opted to forgo your second dental checkup and cleaning, ignored the recommended dental work your dentist believes you need, and decided dental insurance is only necessary when emergencies arise, it's time to take a serious look at how much money you'll be losing each year.
If you're like one of the millions of adults in American with private dental insurance, you can expect to lose a little more than $900 in unused benefits. If you're also like these same individuals, that is a lot of money and to see it be returned to the insurance company is enough to make you stop and listen.
Don't waste your dental benefits anymore! To find out what you can do, here are a few suggestions:
Get That Second Checkup
Preventive care is vitally important to your overall oral health. Regular dental checkups and cleanings are the only way you'll be able to avoid major dental problems in your future, but if that's not enough to make you pick up the phone and schedule your second appointment, the fact that most insurance companies cover these visits should. To break it down, you get the care you need at almost no cost to you. That's right! You can get your teeth and gums checked and cleaned without paying a single penny. Sound too good to be true? Just check your policy.
Make Use of Your Deductible
When your dentist alerts you to a necessary root canal in order to save your tooth from extraction, you might want to listen. Dental work isn't exactly fun, but it's always in your best interest to pursue it, especially when you've met your deductible. This frees you from paying the majority of the bill once the services you receive are complete. Your insurance company is responsible for picking up most of the tab unless you wait until 2020, at which time, you'll be paying all of the cost since you'll be starting over at a $0 deductible.
Stop wasting your money and instead, start taking care of your oral health. When your smile looks and feels good, and your wallet is fatter because of the smart choices you made regarding your dental benefits, you'll be ready to walk into the new year on the right foot.
About the Practice
Powell Dental Group is comprised of a team of expert dentists and staff who maintain a medically-minded approach when helping patients discover and avoid oral and overall health problems. Our commitment (and promise) is to not only provide healthier, more beautiful smiles but to also improve your overall well-being. Various treatment methods can be used to obtain lasting results, all of which can be costly to you if you avoid using your dental insurance benefits before the end of the year. To help you save the most money and get the care you need, our team will work to navigate, review, and suggest appropriate treatment options, so you can start the new year with an improved smile. To learn more, contact us at (614) 436-4433 or visit our website.